How Covid-19 changed the way we think about telemedicine
Wednesday, January 27, 2021
at 5:00 PM (CET)
Neurocast
DFP-approved
more…
COVID-19 hit us all entirely unexpectedly. It confronted us with limitations that have massively changed our lives. At the beginning of the crisis, medical care was altered in many places to provide resources for Corona patients' care.
Patients were suddenly afraid to go to the doctor; they shied away from the hurdles that came with it. Long waiting times, security checks, mask-wearing, tests, fever measurements, and disinfection were aggravating factors. In particular, these affected the elderly and less mobile persons.
Even today, more than a year after the pandemic broke out, seeing a doctor is still complicated.
Telemedicine provides a valuable option here. Many patients already have access to modern communication technologies. Be it via the computer, laptop or simply via smartphone.
Why not use this technology for a doctor's visit too?
Both speakers strongly focus on treating patients with Parkinson's disease and movement disorders. This NeuroCast addresses specific issues that these patients have.
In this NeuroCast we have a close look at this question and discuss it.
Info for physicians: This event collaborates with the Goldenes Kreuz Private Clinic (PremiQuaMed group). The Austrian Medical Association approved it as a DFP advanced training course (1 point).
(Continuing medical education, CME)
speaker(s)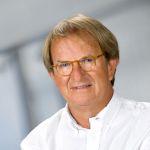 Prof.
François
Alesch
Prof. Dr. François Alesch is a university professor for stereotactic and functional neurosurgery at the Medical University of Vienna. His primary focus is on neurosurgical treatments for movement disorders and pain.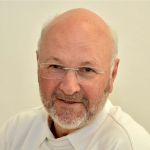 Dr.
Dieter
Volc
Prim. Dr. Dieter Volc heads the neurological department with the Parkinson Center at PremiQaMed Privatkliniken GmbH, Skodagasse 32 • 1080 Vienna.