Current Casts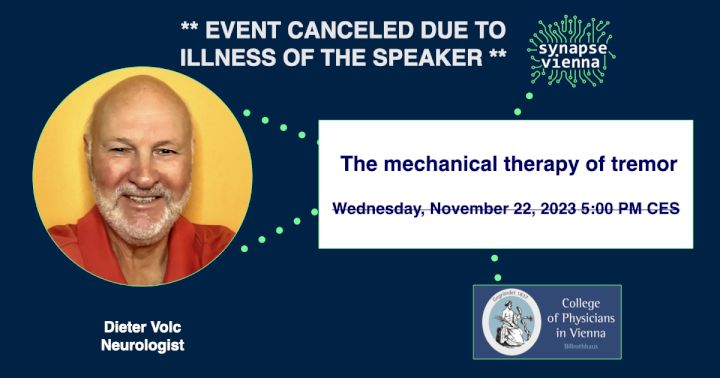 Wednesday, February 28, 2024
at 5:00 PM (CET)

Welcome to Synapse Vienna!
There is hardly an event in the history of our planet that was as global as the Covid-19 pandemic. It will leave very formative memories for all of us. The social distancing that the pandemic imposed on us has significantly affected all generations, young and old, and in some cases also traumatized them. Even so, communication between people was less affected than expected during the pandemic. Thanks to modern technology, additional and very efficient communication channels have opened up. Inevitably, so to speak, but with an astonishing result: Suddenly, it was possible to communicate "on the fly." Conferences could take place more or less spontaneously without a long search for appointments, advance notice, and travel. You could attend international congresses without having to return home afterward. You could regularly meet friends and colleagues whom you only met sporadically before. All because suddenly, as a result of the pandemic, online communication was widely accepted.
Today, we do not know when and how the pandemic will end, but we already know today that we will not want to do without the new type of online communication. There will undoubtedly be big congresses, seminars, and face-to-face events again, but we will continue to appreciate the advantages of a short, manageable online event. We at Synapse-Vienna want to continue to offer exciting training courses in the future, exclusively online, at best as a hybrid event. With GTmed, we started more or less improvised with our NeuroCasts and PainCasts in the middle of the crisis; now, we want to continue improving this format at Synapse-Vienna. We want to prepare our events for after the pandemic—exciting topics, excellent speakers, never too long but regularly. Current results from science, delivered to your home, with the possibility to be there live or to watch the lectures later, in quiet, at best possible time.
In congresses and seminars, the lectures are bundled because there is a lot of information, usually over several days. That is the only way to compensate for a long journey and the time it takes to make an event happen at all. We do not need to bundle our events; each event is unique, short, and without an arrival and departure journey. This format also allows us to invite scientists we would probably never have brought to a lecture to us at conventional events. Be it because they would hardly have found their way to us purely in terms of time, due to their professional obligations, or that the topic was so specific that we could only have brought a few listeners together to an event. With our casts, both are possible: interesting speakers in front of a global audience. Corona made it possible.
Nevertheless, we look forward to our physical meetings in the post-Corona period! Maybe even in Vienna?