Spinal Cord Stimulation (SCS) in freezing of gate
Wednesday, April 12, 2023
at 5:00 PM (CET)
Neurocast
DFP-applied
more…
Freezing of gait (FOG) is a frequent and disabling issue in people with Parkinson's disease (PD), especially in the advanced stages. Dopaminergic treatment can be useful, but FOG can become resistant or even aggravated by levodopa. Deep brain stimulation of the subthalamic nucleus and the pallidus internus can also become less effective overtime or worsen FOG. Preclinical observations have found that spinal cord stimulation (SCS), currently used to treat pain, could restore gait impairment in parkinsonian animal models. Therefore, there has been some interest in applying SCS also in PD to treat FOG. In this presentation, Prof. Moro will review the current available data and future perspective of SCS in gait disorders.

Visit us on
After the session, the presentation will still be available online at the same link for watching later.
Info for physicians: This event is in co-operation with the "Gesellschaft der Ärzte Wien" (College of Physicians in Vienna). It has been approved by the Austrian Medical Association as a DFP advanced training course (1 point).
(Continuing medical education, CME)
speaker(s)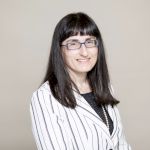 Prof.
Elena
Moro
Dr. Elena Moro is Professor of Neurology at the Grenoble Alpes University (CHU Grenoble). She is currently the Director of the Movement Disorders Center, and the Chair of the Department of Psychiatry, Neurology, Neurological Rehabilitation and Forensic Medicine at the CHU of Grenoble.
moderator(s)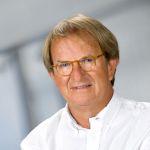 Prof.
François
Alesch
Prof. Dr. François Alesch is a university professor for stereotactic and functional neurosurgery at the Medical University of Vienna. His primary focus is on neurosurgical treatments for movement disorders and pain.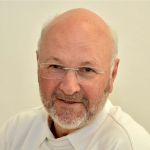 Dr.
Dieter
Volc
Prim. Dr. Dieter Volc heads the neurological department with the Parkinson Center at PremiQaMed Privatkliniken GmbH, Skodagasse 32 • 1080 Vienna.