The role of MrgHIFU in the treatment of Movement Disorders.
Wednesday, February 16, 2022
at 5:00 PM (CET)
Neurocast
DFP-approved
more…
Magnetic resonance (MR)-guided focused ultrasound surgery (MRgFUS) is a novel method of neuromodulation in the field of stereotactic functional neurosurgery. Thalamotomy using this novel modality has demonstrated its effectiveness and safety in controlled trials, especially for patients with essential tremor (ET) and Parkinson's disease (PD). Technically, the transducer with 1024 elements emits ultrasound beams, which are then focused on the target with phase control, resulting in optimal ablation by thermal coagulation. The procedure is performed under the guidance of structural and thermal images obtained by MRI. Although it requires the attachment of a stereotactic head frame, it does not need skin incision or trepanation. Therefore, it is a truly less-invasive brain surgery method. Its device (ExAblate 4000, InSightec, Tirat Carmel, Israel), developed in Israel and approved by the EU in 2012 and by the FDA in 2016, is nowadays widely available.
The technical advantages of MRgFUS are continuous intraoperative monitoring of clinical symptoms and MR images and fine adjustment of the target by steering function. Although longer-term follow-up studies are necessary, postoperative tremor control is comparable to other neurosurgical modalities. The adverse effects are usually transient and acceptable.
Prognostic factors for good tremor control include high temperature and large lesion size. A high skull density ratio is a factor to achieve high temperature and large lesioning, but it may not be necessary and sufficient for clinical outcomes.
Patients have high expectations of MRgFUS because of its non-invasiveness. To perform this treatment safely and effectively, physicians need to understand the technological aspects, the physiological principles. To choose the appropriate modality, physicians also should recognize the clinical advantages and disadvantages of MRgFUS compared to other modalities.
Considering the historical background of functional neurosurgery, stereotactic thermal ablation using a radiofrequency (RF) probe has been widely used since the 1950s, but it has been replaced by deep brain stimulation (DBS) since the 1990s. This was because DBS had great advantages such as reversibility and adjustability for the target, while RF ablation made an irreversible lesion by coagulating the tissue. DBS is recommended for patients with advanced symptoms such as bilateral tremor or head/neck tremor because of the adjustability of stimulation and the possibility of bilateral treatment.
However, with the advent of MRgFUS, stereotactic lesioning has received renewed attention. Non-invasiveness and good outcomes in this novel modality are driving this trend. Moreover, DBS involves a more complex, long-term follow-up due to programming, battery replacement, and hardware-related complications.
Is MRgFUS a treatment that surpasses DBS? What is the difference between MRgFUS and conventional RF ablation? How do physicians choose the preferred modality for patients?
To answer these questions, we first describe the physical principles of the technology in MRgFUS and explain the treatment procedure using MRgFUS based on our clinical experience. Then, we review the literature for clinical outcomes and factors associated with prognosis. We also discuss optimal indications compared with other modalities.
Info for physicians: This event is in co-operation with the "Gesellschaft der Ärzte Wien" (College of Physicians in Vienna). It will be applied for CME credits at the Austrian Medical Association as a DFP advanced training course (1 point).
(Continuing medical education, CME)
speaker(s)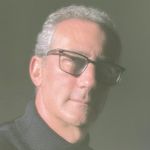 Prof.
Jordi
Rumià
Prof. Dr. Rumià is a neurosurgeon. He is the Adult and Paediatric Stereotactic and Functional Neurosurgery Program coordinator, Medical Associate Professor of Neurosurgery & Biomedical Engineering at the University of Barcelona, and Functional Neurosurgeon at the ResoFUS Alomar Centre in Barcelona.
moderator(s)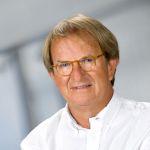 Prof.
François
Alesch
Prof. Dr. François Alesch is a university professor for stereotactic and functional neurosurgery at the Medical University of Vienna. His primary focus is on neurosurgical treatments for movement disorders and pain.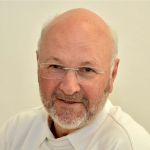 Dr.
Dieter
Volc
Prim. Dr. Dieter Volc heads the neurological department with the Parkinson Center at PremiQaMed Privatkliniken GmbH, Skodagasse 32 • 1080 Vienna.